New paintings
The painting below is a paid commission for one of my co-teacher's mother, who is celebrating her birthday this next month. Guess which fairy tale this one came from.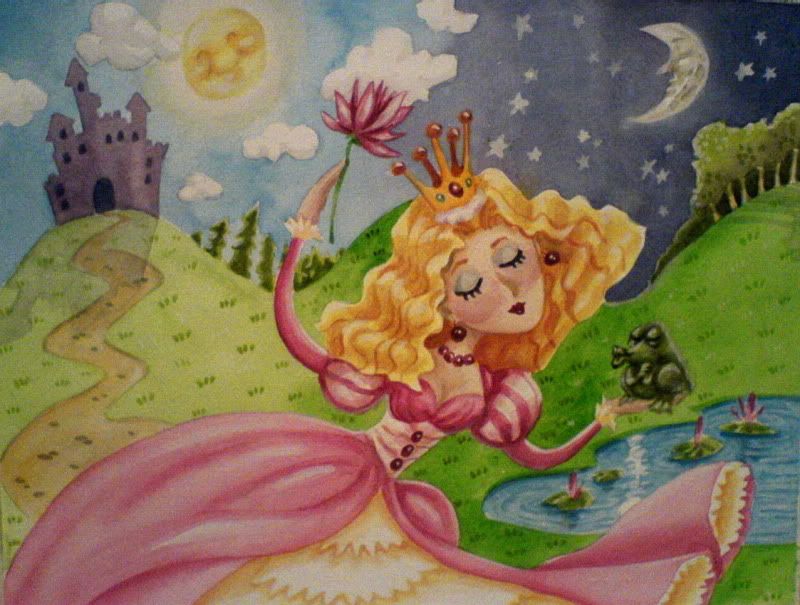 Cynthia's card. 9″x12″. Mixed media.
The next one is a painting I did for Sandra. She left for France yesterday after school and so I thought a Cinderella theme was suitable for her — she's been doing all the dirty work for us the entire school year, and now she deserves a pair of good shoes for a nice walk in Paris, France (where she probably is right now).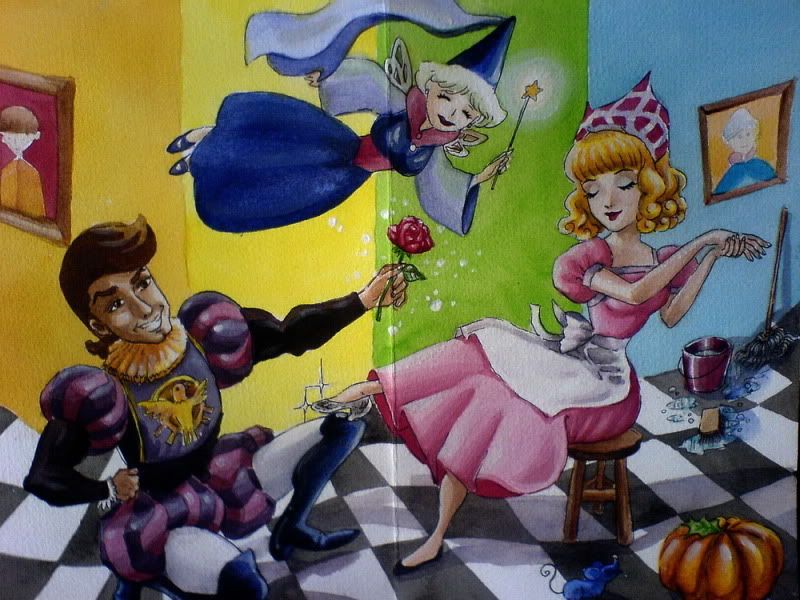 Sandra's card. 9″x11″. Mixed media.