I'm not as hopeless as I think… [Updated]
Good news! My boss is willing to be charged for the cards. "Send me the bill," she says.
Well, here is something what Hamish Blake would describe as, "What I lack in asthma, I make up for in passion!"
For a teacher-volunteer who came all the way from Netherlands.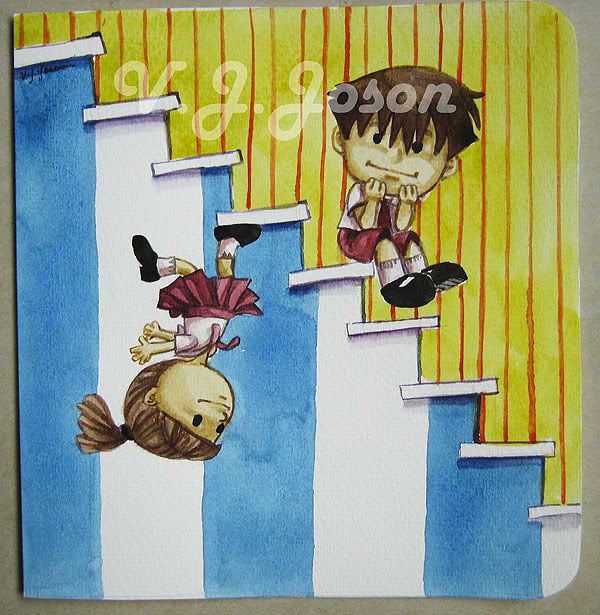 For someone whose students are quite the characters, and who I was told had the most painful time going up and down three or four flights of stairs everyday.
She is a great walker! I often see her (and her husband) walk all the way from school to places I'd usually take the motor-taxi to.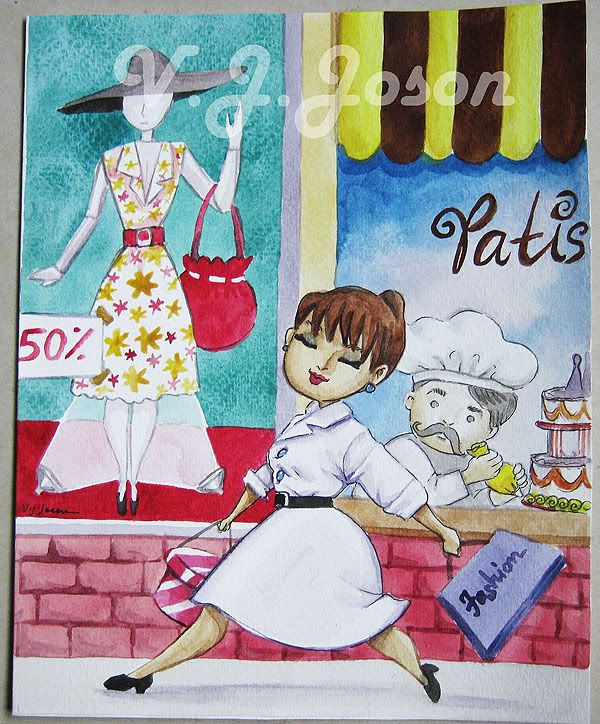 This is for the school's shopaholic, whose fashion tastes are quite exceptional. 🙂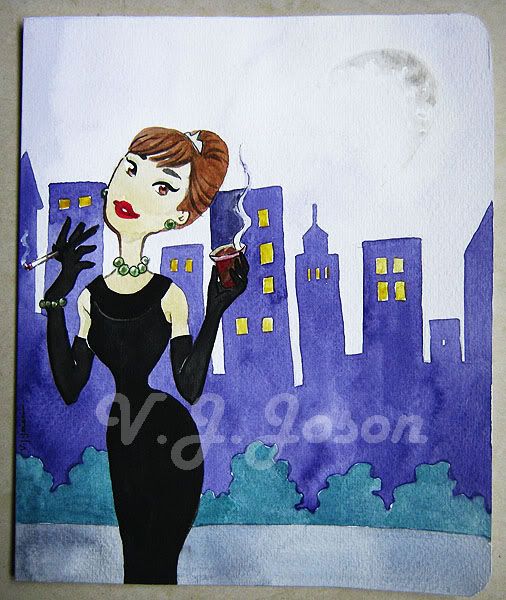 This one's for a fellow Audrey Hepburn fan in school, who is also an artist, and loves to be surrounded by beautiful things.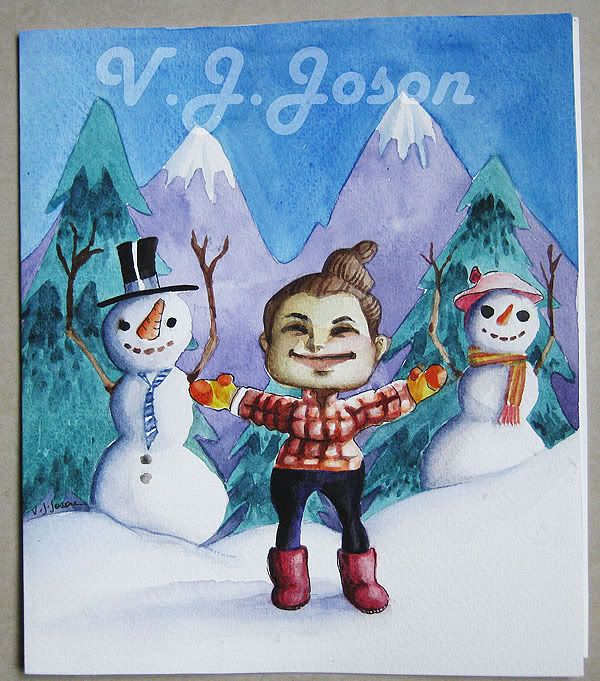 The recepient of this card is just dying of Cambodia's heat. A cool, tundra-like climate would be an enormous welcome to her, I'm sure.
This woman will be reunited with her infant grandchild soon.