More commissions…
More stuff that's keeping me busy…
This is for a teacher-assistant who has helped 7th grade create their papier mache Greek vases in my class.
It has nothing to do with the recepient, but at the time I was making this I was enthralled by Aboriginal Australian Art. 🙂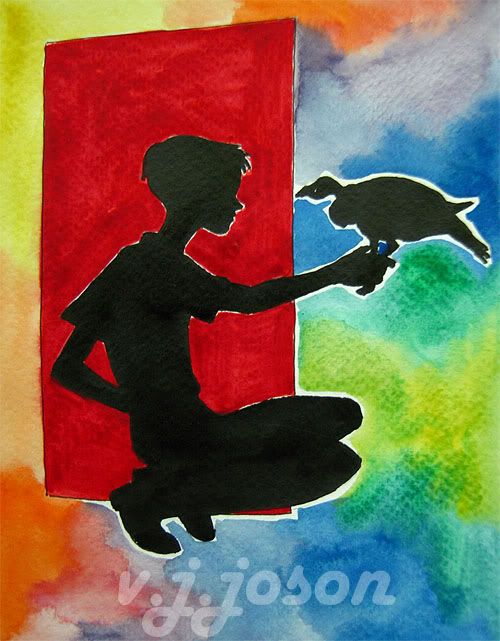 Another irrelevant piece I did only because at the time of my creating this, I was fascinated with silouhettes.
*******
Below is a commission from a co-teacher for another co-teacher who is celebrating his 60th(?) something birthday tomorow. He is a very active, very well-travelled man who is an Art enthusiast. As much as I'd like to be at his party, I will not be able to attend. 🙁
 My June is so swamped!!!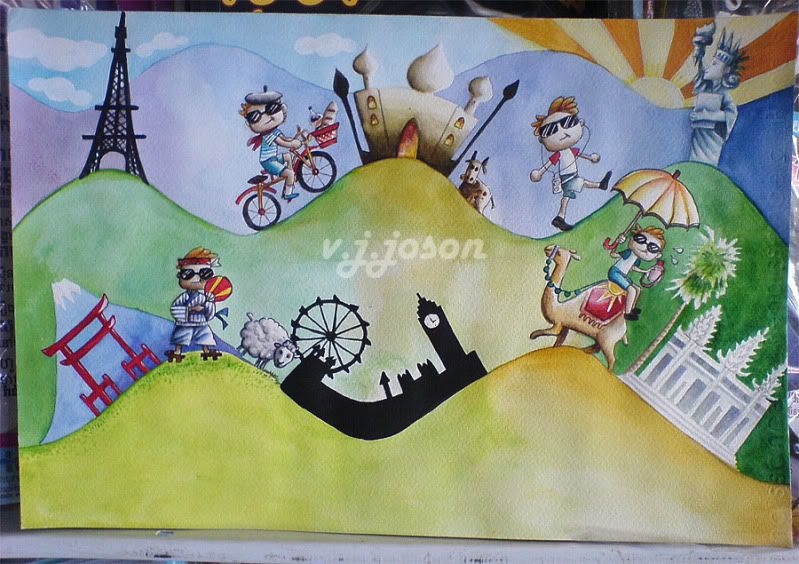 I have updated my May 27th post, with regards to the personalities/inspirations behind the paintings. Do check them out again.