Renewed, Rewinded.
Long day today — went to church in Antipolo, visited the Blanco Museum, Balaw-Balaw, and Doña Aurora St. in Angono, stopped by at Robinson's Galleria in Ortigas to meet my dad's first cousin. All in one day!
But the Blanco Museum visit in Angono was the highlight of today's events. That Blanco family — a family of all-painters — are an inspiration to me. I think everybody at home will start painting again soon after that visit.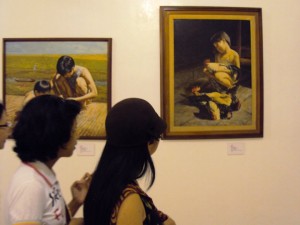 Next to that, relearning the key points of our Trinitarian Theology was just what I needed. What we understand and believe now is truly remarkable. Thank God for putting me where He wanted me to be.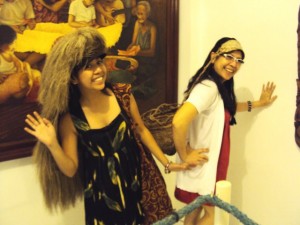 One good change though — I'm back to my serious Artistic Mode. I've been drawing daily for the past week now. But I may have to make a discipline of it yet. To heck with passion and inspiration. They seldom come anyway. It's about time I make a habit of drawing/painting daily — as if it's as essential as eating and drinking water. Hopefully soon I'd pick up those brushes and start painting again.
I gratefully and sincerely thank May Ann and the Blanco family for the inspiration and encouragements. Although I wish I knew the Blanco family personally.

May Ann introduced me to the song Kissing by Bliss and I just can't get my mind off it. I am haunted by that beautiful song. I downloaded the entire album as a result. That's how hooked I got. (If streaming audio does not seem to work, try increasing the volume on the above player's right side. :p)
I just feel immensely different today. Something has changed. I'm not sure what, but it's probably all me. 🙂
Maybe it's time I put my God-given talents to the forefront — just focus on it and find ways I can improve it — which means I'd have to put everything else at the backburner now. Hah! Maybe. :p