Art Chamber 2
Art projects updates…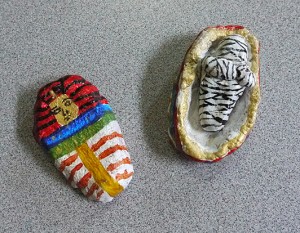 (4th Grade Art project made from homemade dough and acrylics)
(Heads up: Heavy on images)
Kindergarten
What I love about teaching Kindergarteners is the discovery for different materials and the multitude of things we can do with them. Below is a mosaic sample I did with them using colored tissue paper (similar to crepe paper or Japanese paper), pre-cut in squares.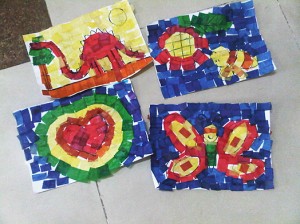 Grade 3
The 3rd Grade were still studying China when we did these Ming and Yuan Dynasty Porcelain-inspired paper plates.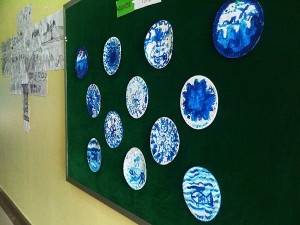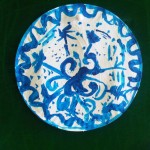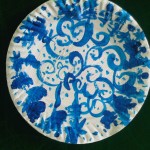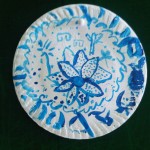 Now we are learning about the art of India. The first thing they learned is Rangoli, which is a beautiful floor design done during Diwali. To replicate the experience, we did the following: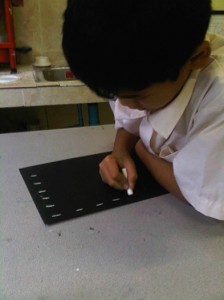 1. Using white chalk, they marked their black paper with 7 dots in a column and 7 dots in a row as guidelines for making nice geometric designs.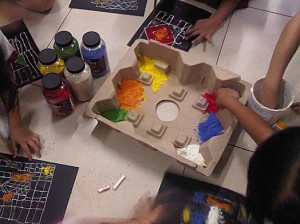 2. They then smeared glue within the spaces of their drawings. Afterwards, they took a pinch or so of powder tempera…
Then we learned about
Mehndi
, the art of applying intricate henna designs on the hands. But instead of henna, we used body paint.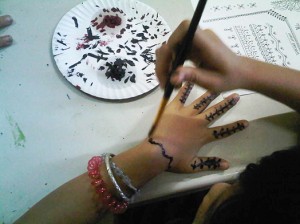 After Cave Art, the 4th Graders are learning about Egypt. We've already discussed about Hieroglyphs and wall paintings, now they're making a diorama of a tomb. To supply the 'items' in a tomb, they learned how to make playdough and from it 'sculpt' a mummy, its sarcophagus, and other deity-sculptures.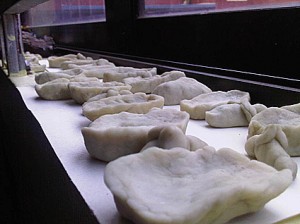 Student's unfinished work of an Anubis amulet
The 5th Graders had finally finished their castles, and had recently taken a photo of it and played around with it. It has been a fulfilling nearly-2-month-long project, so next week they'll begin learning about the Renaissance.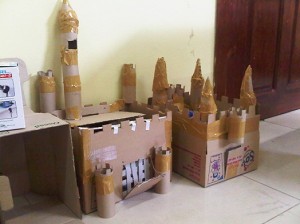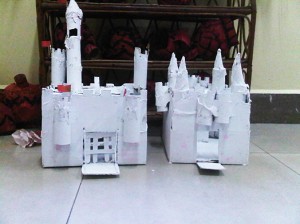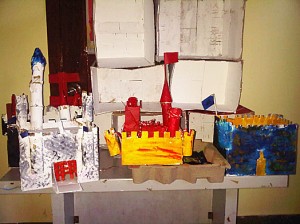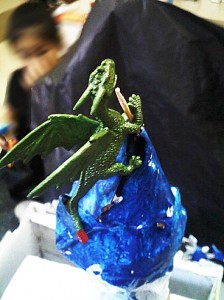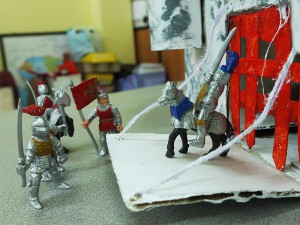 I brought my Medieval Knights and Dragon Toob for them to play with. They had enormous fun!