Sneak Peek!
Here's just a sneak peak of what I've been up to every Tuesday afternoons after work.
It's not finished yet, and I don't know when I exactly will but so far, it's looking good.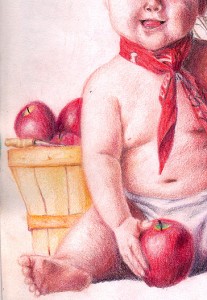 Speaking of drawings, below are some of the drawings I've unearthed from my sketchbooks and was surprised to see they were over a year old. 🙂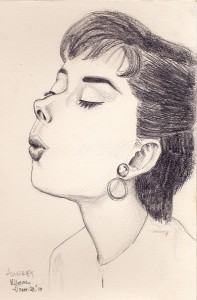 Audrey Hepburn drawing I did with Gayla last year. She did a remarkable job drawing Audrey too!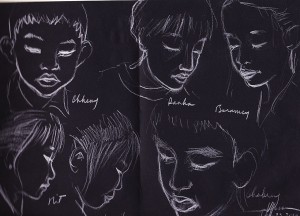 A drawing I did of my students while they're busy at work with their projects. Portraiture is something I have a million miles to go towards mastery.