Birthday
Here is the 99% done mural I've been working on these past 3 weeks. I just need to fill in the white spaces at some point. For now, I'm through with it. I can't go through the mental and physical strains painting this mural involves just yet. I need to recuperate first.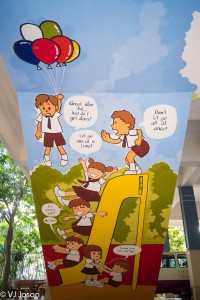 On TV series — I got hooked to Faith, which stars the remarkable Lee Min Ho. I didn't really like him in Boys Over Flowers, so this series really changed my mind about him. I find him very macho and manly in Faith, and I just went on a major kilig high the entire week. I was however disappointed with the ending. It felt as if the producers kept building up the intensity between the main character's passion for each other, only to end it in a cinematic heart-stopper — leaving the audience (myself) painfully hanging. Where did all that passion go? But all in all, it was a damn good show! And Lee Min Ho was stellar!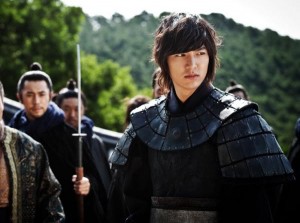 Then there's of course my birthday, which fell remarkably on the busiest day — probably also the craziest day this year — of the week. We had some visiting committee from an international accreditation center observe our school the entire week and they gave their verdict right after school yesterday. The feedback was very positive and encouraging, so that was a nice birthday present in a way.
Right after that, I was touched to learn that my assistant and my former assistant had cancelled their tutorials so that they can go out with me on my birthday. "That's how much we love you," one of them said. I was touched and guilty at the same time. I have been a very crummy friend for the past few weeks, and yet here they are as loyal and loving as ever.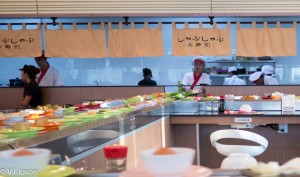 So we went and ate at Shabu-Shabu, which my assistant found herself enjoying and loving and is now insisting that we go back again. I'm glad… because I love going back there too. An hour later, we were so stuffed! It was rather addicting having food rotate around you and you just grab whatever you fancy and toss them in your heated soup…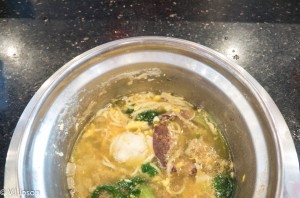 …'till you could eat no more!
Of course, the best part of the day is receiving massive greetings from well-wishers who remembered my birthday (or was notified by Facebook). Some were very touching, others just plain weird.
But I suppose the real best part of day is hearing from my crushie, who was not only among the first to greet me a happy birthday, but made my day by what he told me later in the day. I was just brimming with glee! In fact, I still am!