Merry Christmas!!
While some countries are experiencing an enviable white Christmas, we do have a fairly cool weather at this time of the year here in Cambodia (in contrast to the rainy, and mostly hot and sunny Philippines), so wherever you — dear reader — may be on this planet, no matter what climate you may be having, regardless of the circumstances you  may be in, I hope this Christmas proves to be a joyful one for you!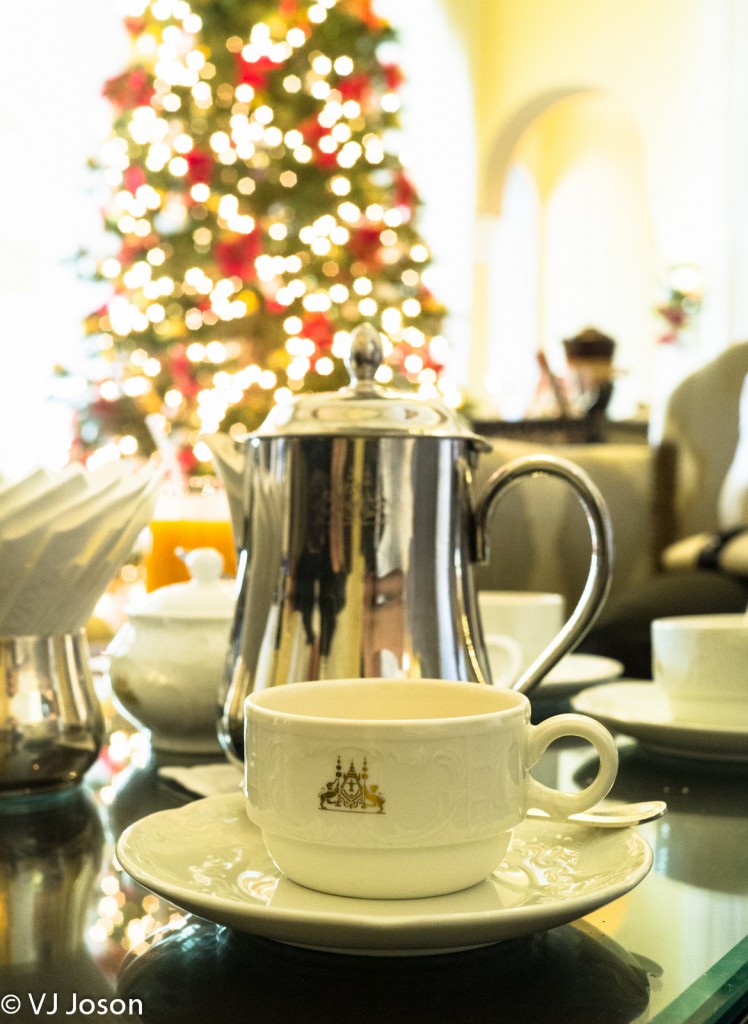 Remembering that Christ was born as human (and is therefore privy to all our faults and failures) has come to finally redeem us and glorify humanity (yes!) is the whole point of Christmas. It is not the decorated tree (which symbolized the star shining upon the stable where the infant Christ was laid in a manger), or the presents (which signifies the gifts of the magi), or Santa Claus (who symbolizes the coming of winter solstice) which truly makes up Christmas, rather it's that significant little-known event in Bethlehem where the stars were shining brightly followed by wise men from faraway lands, and the angels appeared before the shepherds rejoicing because the savior was born!! So yes, it is a indeed a day of great celebration — Christmas Day — and a truly important historical event in human history! True, I am being theological right now (and privately, I always have been), but regardless of when Christ was really, really born (that is not the issue), what really matters is that we commemorate that He came and is one of us! This is what I have always believed and feel the need to share (so now you know).
Now that my faux-auntie has left for the U.S. and I am all alone to spend Christmas by myself, I decided to take matters into my own hands and plan my own Christmas tradition with old and new friends.
First, I invited a few selected old friends  (all Khmer) to go with me to Raffles Le Royal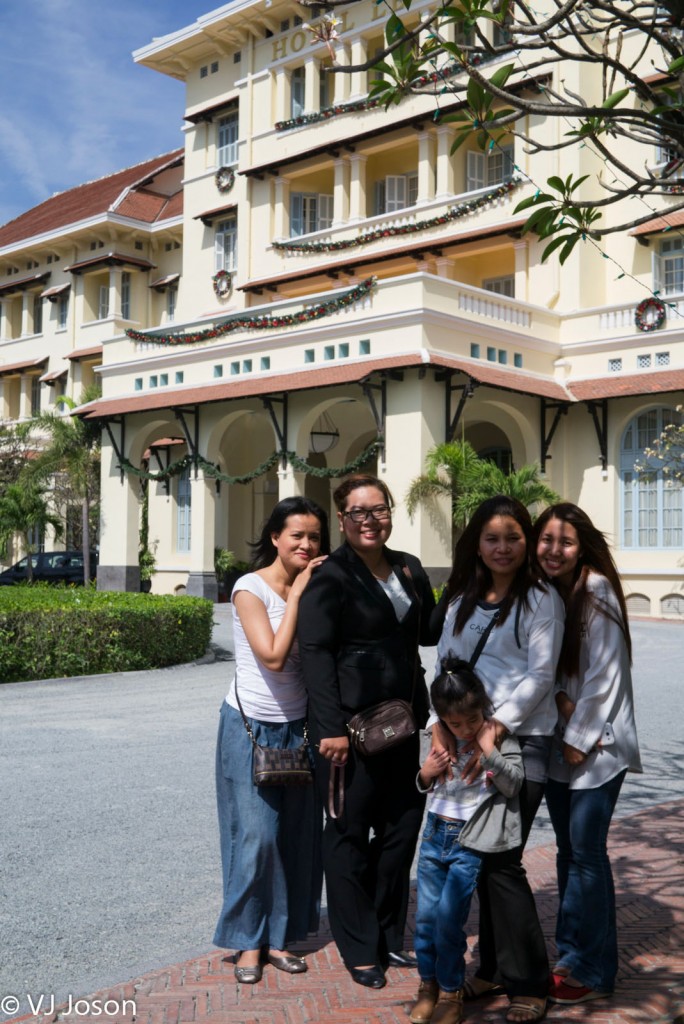 Hotel, where a real Christmas tree towers as a center-piece in the lobby and smells of sugar 'n spice and everything nice! To give us reason to stay longer, I treated them to a hot morning tea. They were thrilled at the spectacle and grandeur of the place that they went noisily about taking shameless selfies! I will admit that I felt slightly embarrassed of the tiny commotion they were causing in that quiet lounge area, where hotel guests were glancing our way now and then, and the hotel staff were watching our every move, perhaps reluctant to kick us all out since we were, rather, since I was paying for $10+ worth of tea.
Finally, we left for Pizza Co. on the Riverside for lunch — more selfies were taken of course — and about the time my friend S. was done, she complained about feeling dizzy, blaming the caffeine-free mint tea she had at Raffles for her condition. I felt a little miffed about it because she was fine before she started eating, so it must be her hypertension kicking in for eating a pork-filled pasta, and not the tea's fault!
So to help her 'rest,' we went to Dairy Queen (DQ) next door for ice cream because Pizza Co., was getting crowded and noisier, but DQ for me was just as noisy with its blaring music, and was a cold, un-relaxing place to be in, so I suggested to the group that we go to Toto Ice Cream, remembering how cute and quiet the place was, thinking that S. can better relax there. At first they were not thrilled at the idea of walking a few paces around the corner, but once they saw the place and settled on the second floor (where we were the only customers inside), they were just stunned at the cuteness of that tiny establishment  and inevitably took more selfies immediately posted on Facebook (my dizzy friend S. included).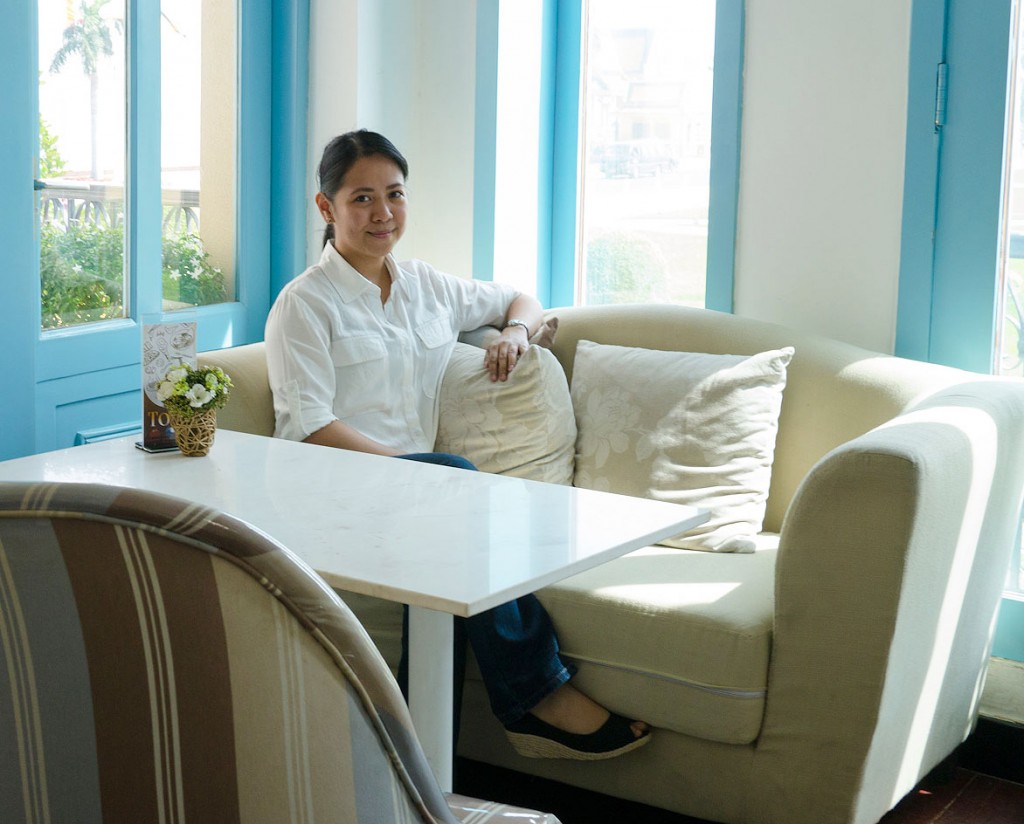 "Aren't you all glad I took you here?" I rhetorically asked them, which they acquiesced to I think. S. was finally able to lay her head on a soft pillow and close her eyes for a bit in that very quiet, very private and sufficiently cool floor we had all to ourselves, before driving her moto back home (another friend ended up driving her home. She was really in a miserable state).
I stayed behind when all of them had gone and had tried reading Jasper Fforde's The Last Dragonslayer: The Chronicles of Kazam, Book 1
on my Kindle, but I couldn't concentrate on it. I kept glancing at my watch for my next date and ended up being lost in my own thoughts. The shop's ambiance was rather conducive for it.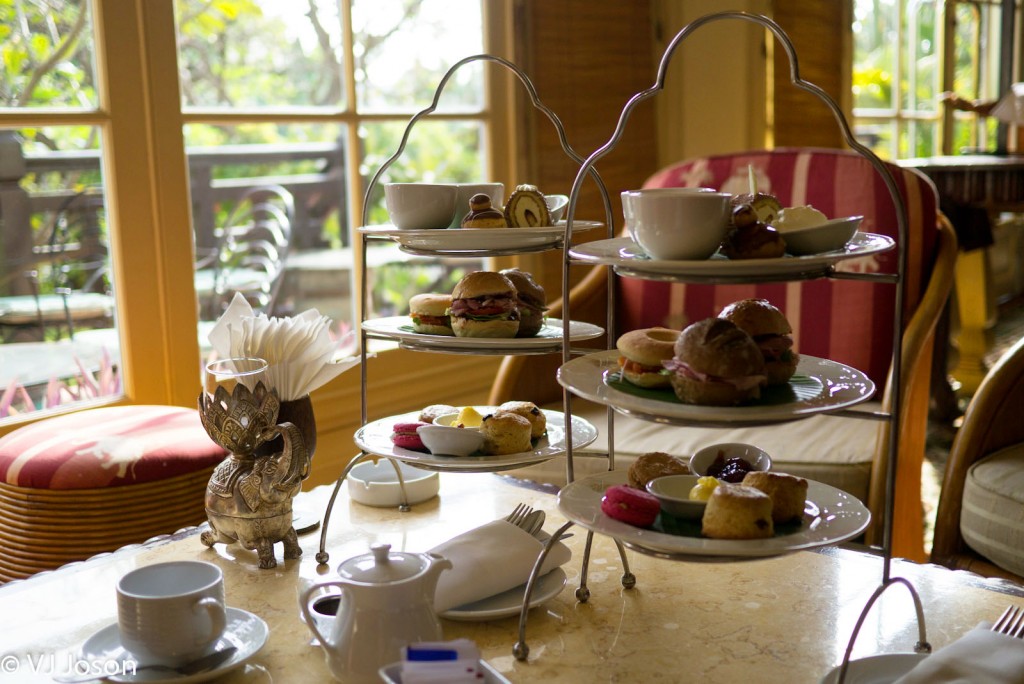 30-minutes before 3 P.M. I headed out yet again for Raffles Le Royal Hotel for High Tea! On my way there, just as I have witness the Sunday previous, Monivong Blvd. and an area off Russian Blvd. was being filled with protesters from the provinces seeking to oust Hun Sen from his 30+ years seat as Prime Minister. But this time, it was monks in their orange garbs I saw lining up the street, some holding blue party flags (of the Sam Rainsy party) waving in the wind. It was worrying, but at the same time a sight to behold because the Cambodian people are waking up; Cambodian people have begun to be fearless; Cambodian people are now speaking up; Cambodian people have had enough and are ready for the big C — Change! — a change that they have for so very long been very afraid of! Bravo, Cambodia! Bravo! It's about time, seriously!
Moving on, I finally met my new, amazing friend Shaz (my film classics buddy) at the Elephant Bar, who had instantly made a new friend in the lobby — a very friendly Italian man with a penchant for Persian art and history and was a guest at the hotel. We ordered the seasonally-offered Christmas Carol High Tea which consists of scones and macaroons on the bottom tier, assorted sandwiches on the middle tier, and pudding and yule log on the top tier and some lovely Chamomile and Jasmine tea. A couple of times since we've been seated, the Italian man came and spoke with Shaz, showed us a couple of prints of Persian paintings about Scheherazade (which is where Shaz's name is derived from), and revealed his gold pendant necklace (of Persian design I think) which he was reluctant to show to other people. Oh, Shaz is of Persian descent, so… I guess that explains everything? Anyway… you can follow Shaz and her "journey in seeking justice and hope on a global scale" by clicking the link.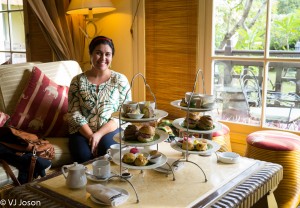 We talked about spending Christmas alone and how we went about to change that, then about the socio-political changes happening in Cambodia (judging from what we see on the streets, or read and hear on news, of course), and interestingly enough, about our faith. It turns out we're both Trinitarian Christians! What a delightful discovery it was, and we were just thrilled to talk about Jesus and about the very participatory nature of our lives in relation to God (and vice versa)! We also spoke about many other things beside and are discovering more shared interests and sensibilities. Just marvelous!
How very apt that this all took place the day before Christmas day! I really had an awesome and meaningful Christmas, I tell you! I couldn't have planned it any better. Thank you, God, for such a beautiful gift! I did not feel alone at all! Thank you for the friends you've given me!
I am quite overjoyed!