Busy Gal on Holiday
Well how about that?
When one is on holiday, one expects to have an absolutely relaxing vacay, but no. Not me. Seems like work follows me around no matter where I go, and I don't even get paid for it. But nevertheless, I don't let that bog me down. I get as much playtime as I can and just enjoy my break as fully as possible.
But first, to my busy weekend.
When a close college friend and orgmate of mine found out that I was in the country, she immediately invited me to a fellow orgmate's bridal shower at the Linden Suites in Pasig, and so that's where I was last last Friday evening, not only to say my farewells to this fellow orgmate and friend who'll be leaving for the U.S. for good in a few days' time, but to also meet my other college friends whom I haven't seen in over 10 years.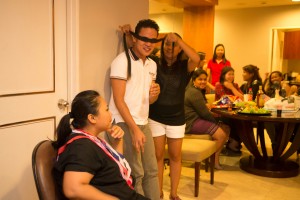 The night turned out to be one major horror scene, but sans the bloodshed and carnage and gore. What did happen however was that a stripper was present and every young single lady in the room was screaming and running away from him and had resorted to hiding in the bedrooms as he attempted to give them a lap dance. "Stripper from Hell" would probably make a nice title to that movie, but did I get a lap dance? Hell yeah (against my will)!!! It's the most uncomfortable thing in the world next to a loose bowel movement.
But it was all in good fun! We just laughed the night away I went home by midnight with a somewhat hoarse voice from all that laughing and screaming.
Which spells bad news for the next day.
My family and I went back to my Alma Mater in the morning and toured around the University Oval; a sweet stroll down memory lane as I reminisced the great times I've had in each building. We then went to the COOP to finally get myself a university jacket and t-shirt, which I never got the chance to do before I left school, so this would serve as a keepsake of the all sweet, sweet time I spent in that beloved university of mine.
Afterwards, we headed for the Alumni House where we met up with my contact from a local kendo club, have lunch with him, and for the first time since I began practicing kendo, to keiko with them in their dojo, here in my country, with my countrymen. It was a very big deal for me!
I was very nervous, of course! Which is natural when you have absolutely no idea what's going to happen next. Which is basically the recurring theme in kendo for me anyways — a never-ending story of mental preparation, calmness, observation, humility, respect, an expectation of the unexpected, and a "willingness to die" however you interpret that.
So there I was, just overwhelmed to be in such a situation — my first time to visit another dojo, first time to keiko with esteemed kendokas from my homeland; I really miss the organization and discipline with which they conducted their practice, and it was also  a wonderful change to finally understanding certain concepts in my own mother tongue; new lessons taught by a 5-dan sensei, 3-dan senpais and constructive feedback and warm welcome from everybody and just the whole experience was uplifting! I think I got my confidence back a bit.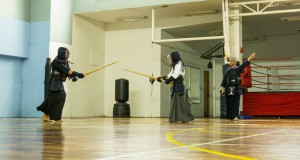 I did however hurt my left toe and skinned it during a really back-aching uchikomi-keiko. It was after I finished my turn and saw my fellow kendo learners haunched down, seated, or panting in their place (it was pretty intense!) when I finally felt a sharp sting on my left big toe and saw a bit of skin hanging. Hah! It's been a long, long time since that last happened. I was impressed to learn they had a medic among them (a registered nurse) and he taught me a 'trick' to tend to the injury and still do kendo in spite of it. He and I are now friends on FB (among with a few others), how about that? Such a sweet guy. Wonderful people!
The said club wrote about my visit and you can find the link within our club's blog entry here.
The next day, we went to Sta. Rosa, Laguna to visit my grandmother. It was also a chance to get online and answer a bunch or e-mails and messages; edit and upload photographs of the bridal shower and the dojo visit.
By Monday we dropped my sister off for work back in Pasig and then on our way back home we made a spontaneous detour to Malolos, Bulacan to visit the very historic building — the Barasoain Church — for the very first time!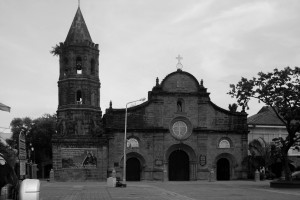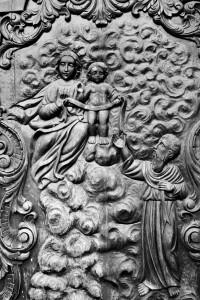 Since I got back home, I spent the entire Tuesday running errands involving my employment and travel documents, insurance company, online purchases and snail mails, and then the whole morning today corresponding with my local kendoka contacts and doing various kendo club responsibilities.
Tomorrow I shall resume book editing (and hopefully the package I paid for arrives too). Then a text message arrived form Fully Booked informing me that the book I reserved, "A Tale of Genji" illustrated by Yoshitaka Amano, had arrived and will be held for me within 3 days. Oh dear. More expenses.  I am digging a deeper grave for myself.
Really, I just want to play with my Sylbunnies presently.