Choose To Be Happy
There is much to be happy about now and I hope to retain this happiness till this week — a long one without kendo because of the Khmer New Year — is over.
First off, a kohai of mine — a complete beginner — had opened up to me about her discouragements in her slow progress in kendo. I would like to think that my encouragements uplifted her spirits because she out of the blue suggested to me that she go to Vietnam and buy a shinai for me, which I have been planning to get online. I was stunned, but thankful by this wonderful gesture because that means no shipping cost for me!
But really, she is such a sweetie! I hope she perseveres and earn her bogu. I would love to have another woman in the club. Just as the Flight of the Conchords describe it, there's just "Too many dicks on the dance floor."

Second, my beloved sempai encouraged me to take my shodan in Bangkok. This is the first time I heard anyone in my club even suggest it! My club, collectively, don't really take kendo as seriously as I do (except for 2 of my sempais, who are our coaches), and majority of my batchmates and kohais shy away from the idea of leveling up when I tried planting the idea into their heads, so to hear my sempai even say this to me was a complete and utter surprise! No, it was absolutely unexpected! So, I revealed to him my plans of taking my shodan exam in Hong Kong next year, giving me all year long to train and get better first. He pondered my words for a moment and then approved of my plan, saying to me:
"Okay, you plan… Ni-dan, you take in Japan. You don't have to spend anything. Just save for airfare… you can stay at my home."
I was literally gobsmacked!! How awesome is that that I have my sempai's complete support, and that he's even arranged my Ni-dan shinsa accommodations… ages before I even get there! I was truly and deeply touched by the thought of it. I wanted so much to hug him — but that would be super awkward and his wife will kill me.
So, yes. I was so very happy yesterday because of this kind gesture from my sempai. It's the thought that counts really, although I have relatives in Japan who can accommodate me while I'm there but then he doesn't know that. The thought of taking my Dan Exams in Japan had never crossed my mind before. That's actually a brilliant idea! I love it! Why haven't I even thought of that? That should be up in my bucket list. So when I get my shodan in Hong Kong, I will go to Japan for the succeeding Dan Exams instead. Fist-pump the air, please!
Also, my sempai is unusually happy this weekend. He was all smiles and laughter… not that I'm freaked out about it, but it was so… different. However, it's immensely nice to see him that way. Things are going well for him, I suppose, at home and at work, so I'm very glad about that for him. A happy sempai makes for a great keiko, ne?
After I had air-dried my bogu and soaked my keiko-gi in water yesterday, I went to Aeon Mall for some last-minute shopping before this week-long holiday begins. As I was about to pass by the Nepalese food stall, I saw J-sensei (4-dan) there! What a coincidence! We were trying to get together a week ago so that we could check out this squash court together, which poses as a potential weekday keiko space. It was pretty challenging communicating with him through e-mail so to see him again in person made it a lot easier to finally arrange that visit. Within the course of our conversation, he told me something utterly interesting and I am just dying to get started with weekday practice already — apparently, there's another 4-dan in the city, who is a permanent resident now of the country and used to be a kendo champion back in his hometown in Japan. J-sensei is trying to lure him out of hiding and is enticing him to join us for our small and informal weekday keiko. If I could learn kendo from two 4-dan kenshis at the same time on the same day, I can die in utter bliss and go to heaven (in a matter of speaking, not literally!).
Which now brings out the selfish part in me — no beginners in our weekday practice, please! Bogu-members only!
It's just that, it's such a droll and a drag to have beginners in our midst. Much of our kihon time is spent teaching them, being motodachi for them, getting struck hard in the wrong places by them, and I really don't enjoy that! I find it a waste of my learning time. I will not improve with them around — I want to be able to do kihon properly with those superior than me and actually learn from them. I want my 1 hour or 2 hours devoted to being trained by my sempais. It's one of the best ways I know I'll get better.
Oh well. We'll see how it goes… but I will definitely just invite very interested bogu members into the weekday club, har har!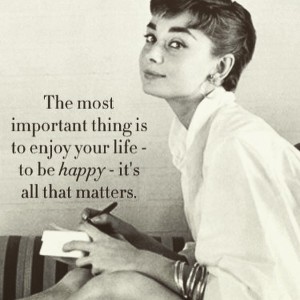 Finally, I am happy today because… I am going to France!
I went to the French Embassy this afternoon and found myself queued in a very, very long line! It was ridiculous! But that's how it was. I went there to retrieve my passport, which they took when I applied for a Schengen Visa last Tuesday of last week. The lady behind the counter told me that although she can't hand me my visa just yet (due to some technical errors they made involving my name), she said my visa "is fine," which I take it to mean that my application has been approved and that I'll get it next week.
Hurray! Je suis content!!