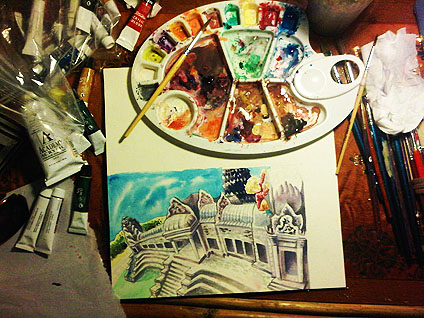 In this section, you will find different paintings I've made over the years and the changes in my style and techniques as a I try different media and methods; getting to know them better.
Hover over the Paintings Menu above and wait for the drop-down selections to choose from the following categories: Acrylics, Watercolor, Gouache, Brush and Ink, Commissioned Paintings and Murals.
If drop-down menu does not appear, kindly refresh the page.